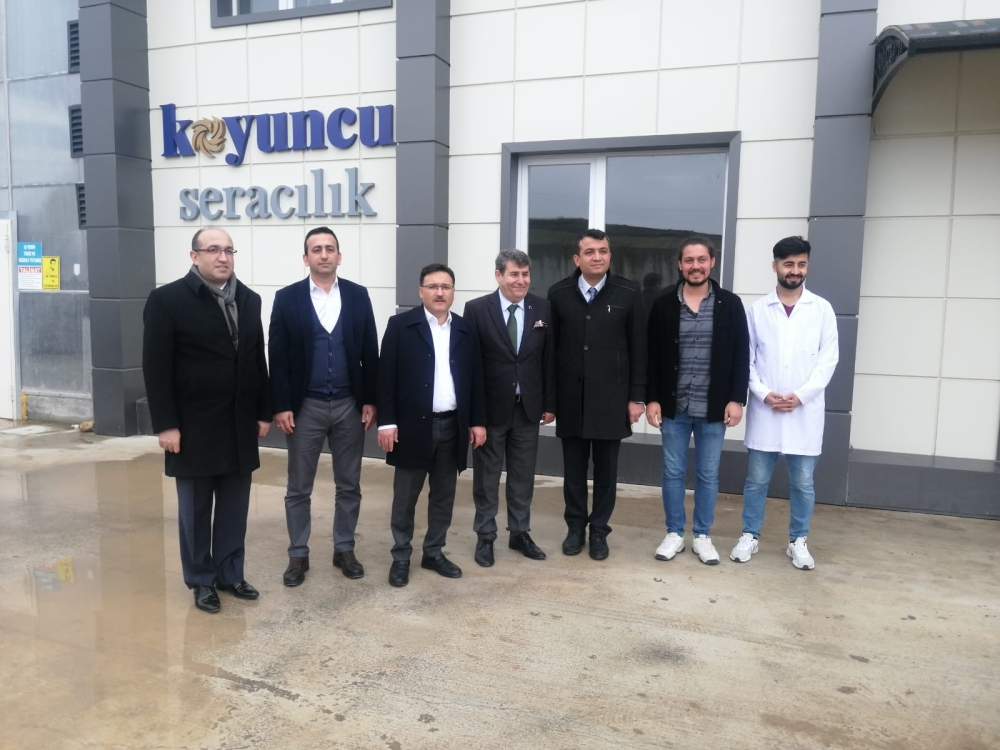 Kind Visit from Afyon Governor to Koyuncu Greenhouse
Kind Visit from Afyon Governor to Koyuncu Greenhouse
Afyon Governor Mr. Çiçek, Sandıklı Mayor Mr. Çöl, Sandıklı District Governor Mr. Tortop and Head of Environment and Urbanization Department Mr. Çetintürk Gürtepe visited our Greenhouse and received information about our business from our General Manager Mr. Fidan.
Stating that they really like the greenhouse built by the Koyuncu Group, Governor Çiçek said, "In addition to providing employment for 120 people, they wish that the fact close to 100 of this number are women would be an example for all of Turkey.
As Koyuncu Group, we would like to thank all our guests, especially our Honorable Governor, for their kind visit.
---